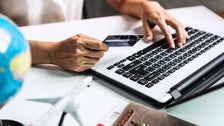 Am I fully vaccinated?
What are the local entry requirements?
"I think the first thing people should do when booking a trip abroad is to research the relevant COVID statistics of wherever they're thinking about going."

– Randall Kaplan, founder of the travel startup Sandee
Can I visit the attractions I want to see?
What's the current COVID situation at my destination?
Where will I get a COVID test?
Can I quarantine after returning?